Our Physical Location
You will find our campus at 300 Parkway Place Dr, Little Rock, AR 72211, across from Kohl's in West Little Rock. Our phone number is 501-224-3003
Mon - Thu, 8:30 - 4:30 are office hours
Sunday mornings, our classes begin at 9:15 am; worship service begins at 10:30 am
Wednesday evenings we have various classes and activities beginning at 6 pm
Our Digital Locations
WEBSITE
Obviously if you are reading this you know that our website is www.ppbc.com and it should tell you everything you ever wanted to know about Parkway Place Baptist Church. If not, just send us a question -- or better yet, we hope you will plan a visit!
We have an icon you can place on your phone and get to our website with one click. Here's the steps to complete convenience:
Apple Devices
On your mobile browser, go to https://www.ppbc.com
Click on the Share button on the browser's toolbar (the rectangle with an arrow pointing upward)
Now, tap "Add to Home Screen"
You'll be prompted to name the shortcut and then tap the "Add" button.
Android Devices
Launch Chrome for Android, open the website (https://www.ppbc.com). Click the menu button and tap "Add to Home screen". You can name the shortcut and it will add it to your home screen.
The icon looks like this: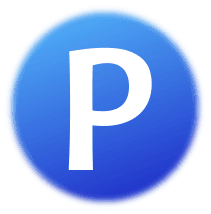 Where You'll Find Us On Social Media