In the beginning
A mission was born May 1903 in the 8th Street home of Rev. and Mrs. Fleming under the sponsorship of Immanuel Baptist Church. A sanctuary was completed in December 1907 at Ninth and Cedar Streets and the first service was held December 27.
In 1908, the church organized with 18 charter members and was called the Cedar Street Baptist Church. By 1919, the church had re-settled at 10th and Pine Streets under the name of Baptist Tabernacle.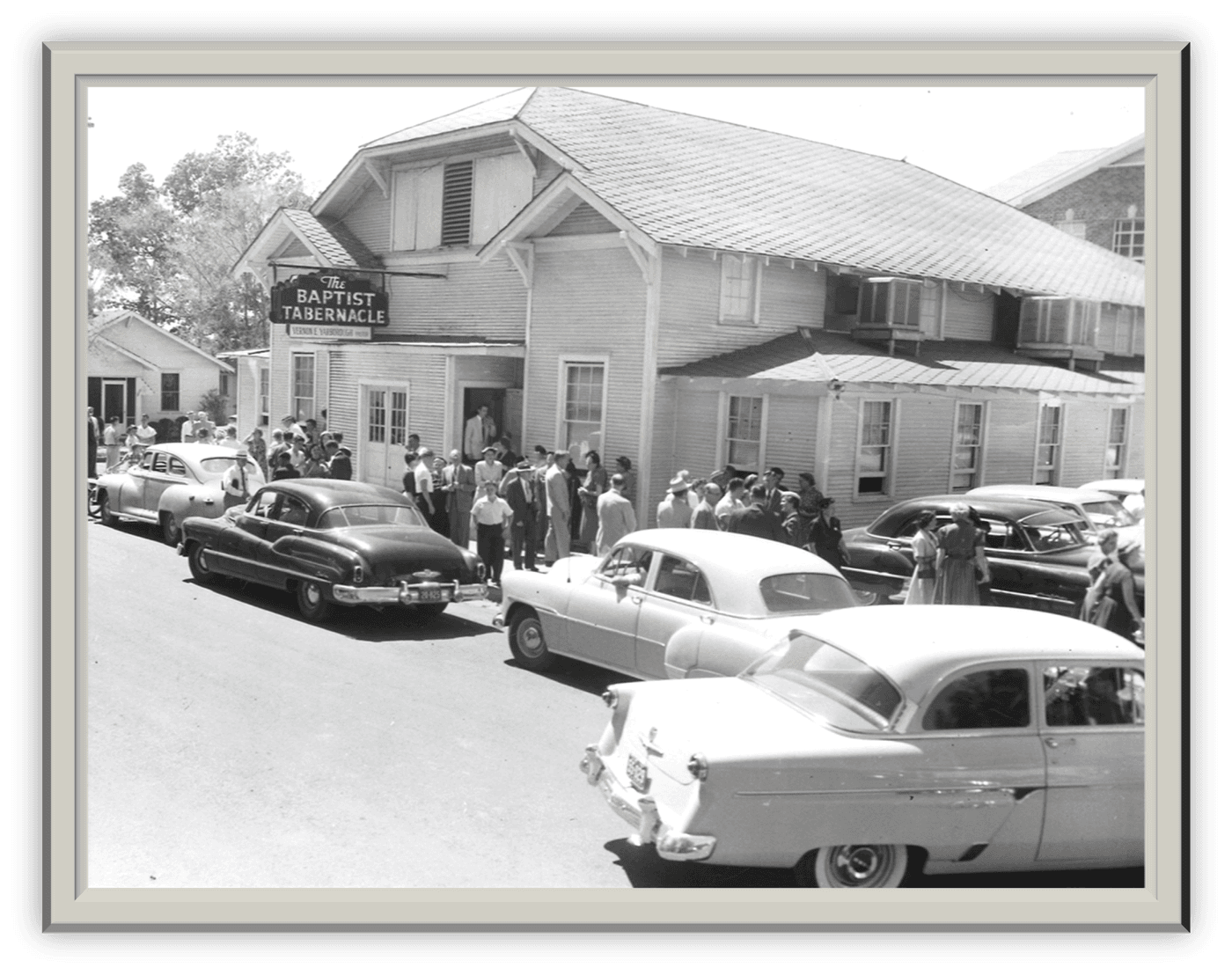 Go west, young man, go west...
The city's population began moving to the west in the 1950s which led to the Wilbur Mills freeway being built in the 60s, right down Baptist Tabernacle's community. Houses were being removed and the community was being torn apart. In response, the church also moved west. A new facility in the Parkway Place subdivision was dedicated on December 23, 1979 and the church name was changed to Parkway Place Baptist Church.