Student Ministry (7th - 12th grade)
We offer many opportunities for students to build relationships with each other and grow into and in their relationship with Jesus Christ. We are here to come alongside and encourage them to take that "next step" in their journey. Come join us -- you'll find us in the Commons.
What we do
All of our activities are built around our 5 purposes: connect, reach, worship, grow, and serve.
Sunday mornings, 9:15 - 10:15
"Quest Groups." Here's where our big group is taken down into 2 smaller groups, focusing on growing in God's Word.
Wednesday evenings, 6:30 - 8:00
We call it "Alive". Alternating each Wednesday, the Student Ministry Pastor brings a relevant-to-teens message, providing Biblical answers for today's issues; the next week, it's games and Conversation Club. Convo club is a safe place for students to talk about what's going on in their life in a small group setting. And then there are "special" Wednesdays where the students leave the building to reach and serve in our community.
Lots of "other" stuff
Sure, there's lots of fun things -- like mission trips, summer beach trip, floating the Buffalo river, hunting for Bigfoot, pool parties,and more, but you'll always find one (or more) of our purposes built in.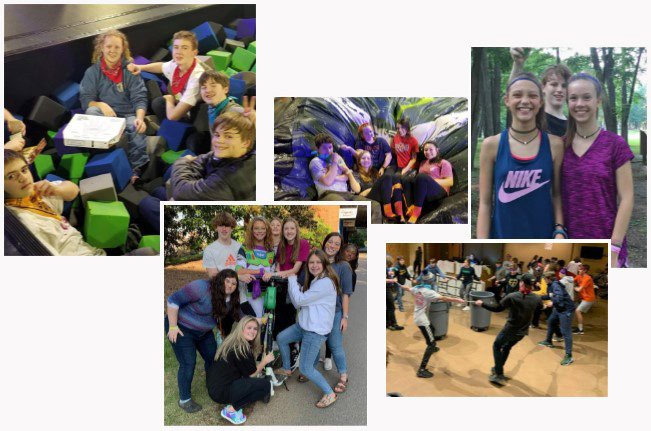 Meet our Student Ministry Pastor
Having served as a summer intern for a couple of summers, Joel Studdard joined the Parkway Place family full-time in 2014 as Student Ministry Pastor.