apr 5 letter: financial update
April 5, 2020
Hello PPBC Family,
I hope this letter finds all of you safe and well. Please know that we are all in prayer for our church family and that you are not alone! Allan, Steven and the Praise Team are doing a wonderful job on Sunday mornings and while I am not there, I can feel the Lord's presence. It is such a blessing. Even though we can't meet together we can be supportive of each other so please reach out if you have a need.
These are unprecedented and trying times we are in but we have our all-powerful God to rely on and take comfort in knowing that He will meet our needs. This passage in Isaiah comes to mind:
Isaiah 41:10—"So do not fear, for I am with you; do not be dismayed, for I am your God. I will strengthen you and help you; I will uphold you with my righteous right hand."
Since we are unable to meet on Sunday with the bulletin reflecting our receipts and disbursements, I felt that an update on the financial condition of the church would be in order.
PPBC is blessed with a faithful and giving membership. In consultation with the Stewardship Team, the church staff has initiated a conservative spending plan limited to only essential expenditures. We realize that there is economic insecurity as a result of the coronavirus crisis and we will continue to monitor the church finances as we progress in the days and weeks to come.
Year-to-date through last Sunday, we have collected $594,171. Our budgeted needs through the same period come to $663,617. Our expenses have been $576,572. Tithing can be accomplished through REALM, online at ppbc.com or by mailing to the church at 300 Parkway Place Drive, Little Rock, AR 72211.
Until we can meet together again, I will continue to periodically update the membership on the financial condition of the church.
Again, thank you for your faithfulness and generosity. I love you all.
Blessings,
Jesse Munn
Treasurer
apr 3 note: 4 tips
April 3, 2020
Hey PPBC Family!
You are daily on my heart and in my prayers. This season is challenging for many of us. For some, work is coming to a halt and you're not sure what the future holds. For others, because of what you do, you're even busier. Please know that Nancy and I as well as our staff are praying for you. God is still in control. He is with us. He has peace for our souls.
Here are a few simple, practical tips that will help as we navigate this coronavirus season together:
Read your Bible and pray. I know this seems so simple, but it's crucial. Nothing that we build can last unless it's built on a strong foundation. There may be situations where you feel like you don't have a routine yet and finding you spiritual rhythm has become almost non-existent. Good news: It's never too late to get back on track. Choose to make time daily to read your bible and pray. It'll do your soul good. Spiritual Growth resources are available at ppbc.com.
Family matters. If you have kids, they may be bored or afraid but it's important to be available for them. Don't allow pressures like tension and anxiety to ruin the relationships that are so important to us. Remember: Next to God, family is your most important ministry.
Put others before yourself. There are people in your community that need you. It could be an emotional need; it could be physical need; it could be a spiritual need. I hope that during this time, instead of moving in the direction of selfishness, we would move in the direction of selflessness and be sensitive to the needs of those around us. Ask yourself: How can I be a light during this dark time?
Keep investing and inviting people to "a place to belong." There are people that are willing now more than ever to come to church. Maybe in the past they've said "no," but with all of the chaos in this world, people are open to hearing a message of hope, which is what I'll be bringing this Sunday starting at 10:30 am. Invite your family, friends, neighbors and coworkers to join us livestream at www.ppbc.com. They're going to hear about our living hope Jesus Christ and His great salvation.
Finally, I realize during this crisis that some of you are being impacted in differing degrees financially and that tithes and offerings may be impacted. I want you to know that your staff and I are practicing conservative expense management during this time. We are working closely with our stewardship team as we continue to monitor closely the finances of the church.
Nancy and I love you and are blessed to serve with you in this season. We appreciate the care and encouragement you express to us. Your support and prayers mean the world to us.
Grateful!
Pastor Allan
mar 25 letter re: in everything by prayer
We're here for you!

We've noticed during these anxious times that it helps to put words to what's troubling us...and perhaps to know that a team of folks at Parkway Place Baptist Church in Little Rock, Arkansas is praying for you too.
Why don't you give it a try.
mar 26 letter re: midweek livestream
Dear PPBC Family,
Just wanted to remind you about our mid-week livestream tonight!
Please join Steven and me at 6:30 pm tonight, (Mar 26). You can find us at www.ppbc.com. You can follow along with us by downloading the 3 documents listed below.
There will be music; we'll focus on Philippians 4:6-7 through the use of a H.E.A.R. Journal and Scripture Memory; and have a time of prayer. If you have prayer requests, please send them to us here.
Trusting Christ,
Allan Greer
Senior Pastor
mar 25 letter re: 3 questions for easter
Dear Church Family,
As we prepare to celebrate the resurrection of our Savior Jesus Christ we have prepared some questions for you to reflect on and answer. Share these questions around the dinner table and see how Christ has been at work in your family. Our goal is to magnify and glorify Christ with your responses during the Easter service.
Your responses will be shared anonymously. Please email to me at studdard@ppbc.com by Monday, April 6. Thank you!
Joel Studdard
Student Ministry Pastor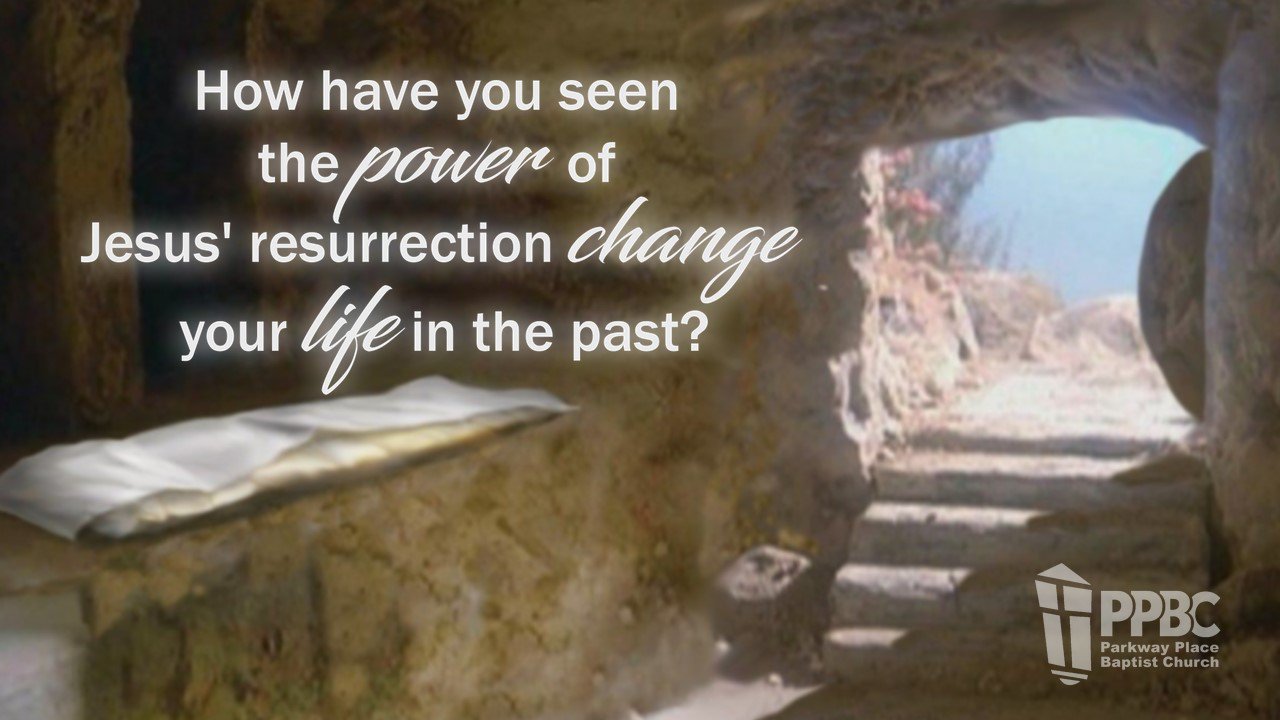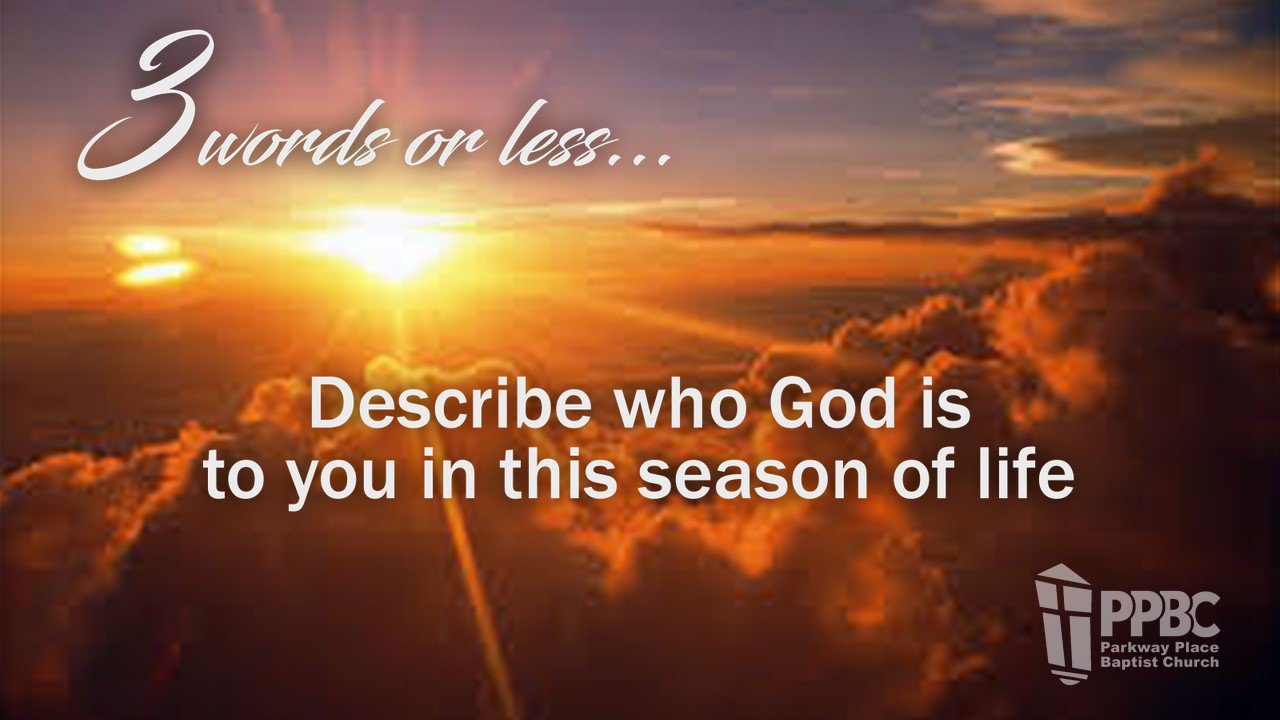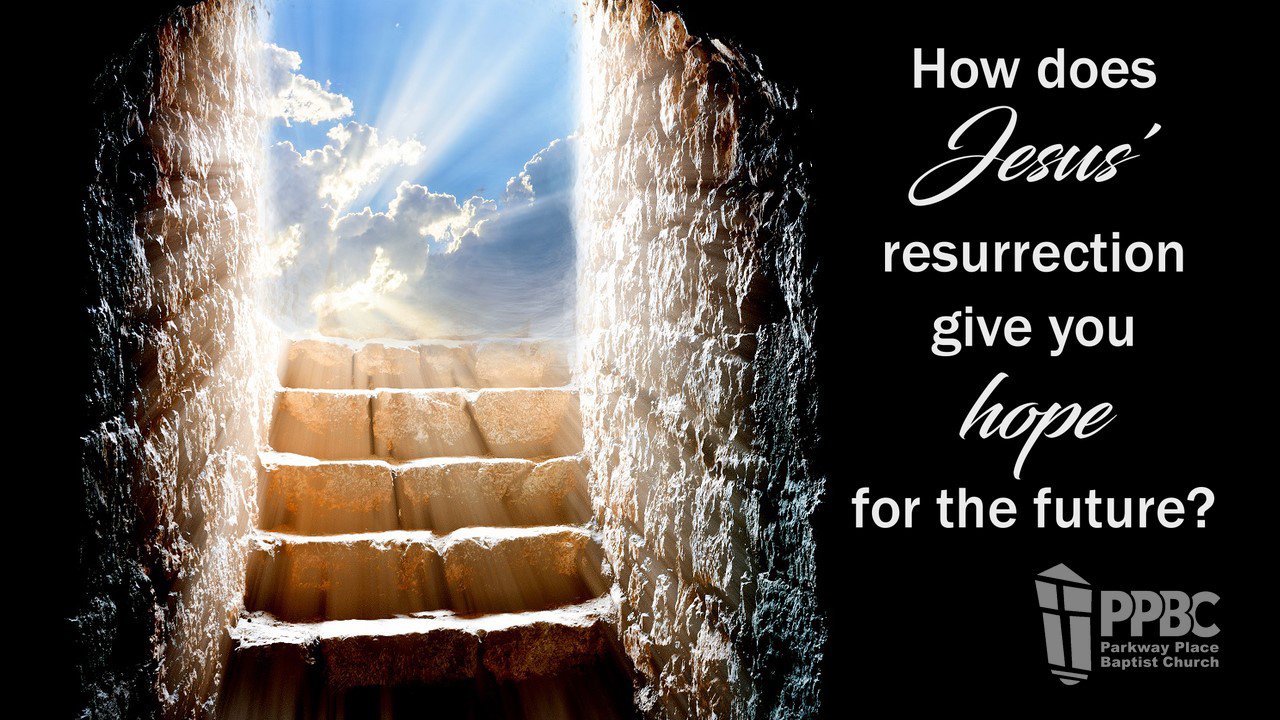 mar 23 letter re: keeping spiritual rhythm
Dear PPBC Family,
Last Sunday, I talked about maintaining spiritual rhythm during this time when everything feels so out of sync. Above all, time with the Lord will enable us to stand firm; to not turn our attention inward, but to be unselfish in meeting needs of those around us; and share the hope we have in Christ.
Today, I'm following up on my promise to send you 3 documents that will assist in maintaining your spiritual rhythm. (Click on each to open.) I hope you will practice them with me this week:
On Thursday evening, March 26, I'd like to invite you to join Steven and me for a Midweek livestream at 6:30 pm. You can find us at www.ppbc.com. You can follow along with us by downloading the 3 documents included in this email. There will be music; focus on Philippians 4:6-7 through the use of a H.E.A.R. Journal and Scripture Memory; and a time of prayer. If you have prayer requests, please send them to us at prayer@ppbc.com.
Trusting Christ,
Allan Greer
Senior Pastor
NOTE: As the current crisis surrounding COVID-19 continues, we will continue doing our Sunday Worship Celebrations online until further notice.
march 18 letter re: staying connected
Wednesday, March 18, 2020
Dear PPBC Family,
As we experience so many "firsts" navigating the Coronavirus, it's important that we keep connected. As you know, we've suspended all activity at the church through March 29. We are daily seeking God's direction as we evaluate next steps that best care for you and our community. Here's where we are today:
Sunday Morning. We had a great worship celebration this past Sunday—online. I know you join me in thanking the team that is making livestream possible. Hope you were able to be with us. We loved the pics many of you sent. You can watch worship services at www.ppbc.com. We will be live online this Sunday, March 22 at 10:30 am. We're looking forward to being with you online.
Church Offices. The staff is working as usual, but we are working remote from the church campus. If you need to contact us for any reason, you can still call the church office number (501.224.3003). It will transfer your call to either Beverly Bale or Beverly Parker. Either should be able to assist you. They will also be able to connect you to staff members. If you need to directly contact a pastor, you'll find their cell numbers on Realm. Speaking of…
Realm. If ever there was a need for you to set up Realm, it is NOW! For one thing, Realm is your church directory – it's where you get contact information for church members; learn who's who by looking at pics. (Now's a good time to add your pic!) We are sending an email to everyone who is not on Realm. The email has a link to set up your account online as well as download the app on your smartphone. This is a private, church-only database. Problems? Contact Beverly Parker 501.680.6970.
ppbc.com We are constantly working on our website to keep you informed. We're adding a place for you to check updates regarding what's happening at PPBC. It's also the one stop where you can:
Finally, God has had this verse on my mind all day long—What a comfort: Philippians 4:5b-7 (ESV) "The Lord is at hand; do not be anxious about anything, but in everything by prayer and supplication with thanksgiving let your requests be made known to God. And the peace of God, which surpasses all understanding, will guard your hearts and your minds in Christ Jesus." Nancy and I are so "thankful" for you.
P.S. Often a "text" is preferred to "email." If you would prefer us not to text short communications to you, email parker@ppbc.com
Trusting Christ,
Allan Greer, Senior Pastor
mar 14 letter re: questions you may have
Dear PPBC Family,
In the face of uncertainty created by coronavirus, I was reminded this morning about who we are as the Church: A family that faces things together. Disciples who grow through trials. God's servants who care for the hurting.Witnesses who share the Good News. Worshippers who look to God.
Jesus told us we would experience trouble, but he also promised that he will never leave or forsake us. No matter how frustrating or confusing this crisis gets, 1 John 4:18 reminds us that "there is no fear in (God's) love, but perfect love casts out fear." Fear doesn't have the last word; God does.
Our focus remains: love God and love others. We are working on ways to serve you and the community with the love of Christ as needs arise in the days ahead. We covet your understanding, your support, and most of all, your prayers as we continue to respond to this unprecedented set of circumstances.
Here are a few questions we want to help answer:
What PPBC activities have been suspended? We made the decision to suspend all official PPBC on-campus activities for two weeks (week of March 15 and 22).
How can I watch the livestream? You can join our online worship livestream at 10:30am this Sunday and next Sunday by visiting PPBC.com.
How can I stay connected with my small group? This is a great time to connect and check on people through personal phone calls, emails, texts and social media. Our small groups are a great way for us to continue to be the church to one another and to the community in this time.
How can I remain faithful in my giving? If you typically give at church, consider giving: (1) PPBC Giving Online; or (2) Text "ppbc" to 73256; (3) Mail to: PPBC, 300 Parkway Place Drive, Little Rock, AR 72211.
How will PPBC communicate with me? We are continuing to monitor and evaluate the situation daily. Our commitment is to communicate with you and share information as soon as it's available. We will do this by email and online at PPBC.com. You can also follow us: Facebook, Instagram, Twitter and Realm.
Will the church office be open? As of now, church offices will remain open, and your church staff will still be working and available as needed. Feel free to call us.
What's next? We are actively discussing the best ways to love both our community and our people in this time. Our staff and leadership recognize that this is a dynamic situation with constant new information and updates. If we have to communicate any last-minute decisions or changes, we will provide updates on social media, via email, and on our website.
How can I respond right now? Every need in the world is an opportunity to share the hope of Christ. How we as believers respond in times of crisis is a direct reflection of the faith we have in our great God! I want to encourage you not to let these circumstances negatively affect your spiritual rhythms. We can show the love of Christ in times like this by praying for others and serving the needs of our local community. I have included below a few ways you can begin to pray and serve.
Nancy and I deeply love you. We will see you online for worship.
Trusting Christ,
Allan Greer, Senior Pastor
mar 13 letter re: what we are doing

What we are doing at Parkway Place
We want to stay in close contact with our church family and provide you with updates via email and social media as we continue to monitor the Coronavirus and how it impacts our community and church. After much prayer and careful consideration with medical professionals, community leaders and current governmental assessments, we have decided to not gather for services for the following two Sundays, March 15th and March 22. EACH SUNDAY AT 10:30 AM WE WILL STREAM A LIVE SERVICE TO YOU AT ppbc.com. We are asking for you to share this information with neighbors, co-workers, family and friends through your social media or go old-school and actually call and share how to connect with us during this time.
Worship with Us Live Sunday
@ ppbc.com