So What's New?
Parkway's Family Room. It's the latest addition to our ongoing regathering efforts.
First of all, we love the sight and sound of children in the worship area. But we know some of our families with children may be waiting to return on-campus because childcare isn't fully in place yet. We understand! So we've redesigned the room just outside the worship center (on the Children's Building side) as our Family Room. It is furnished with toddler toys, a swing, rockers, a baby bed and equipped with livestream of worship service. All contents and the room are professionally sanitized before Sunday each week.
Use the Family Room for as little or as long as you need, but just remember -- it's Family Worship and we love everything that comes with that.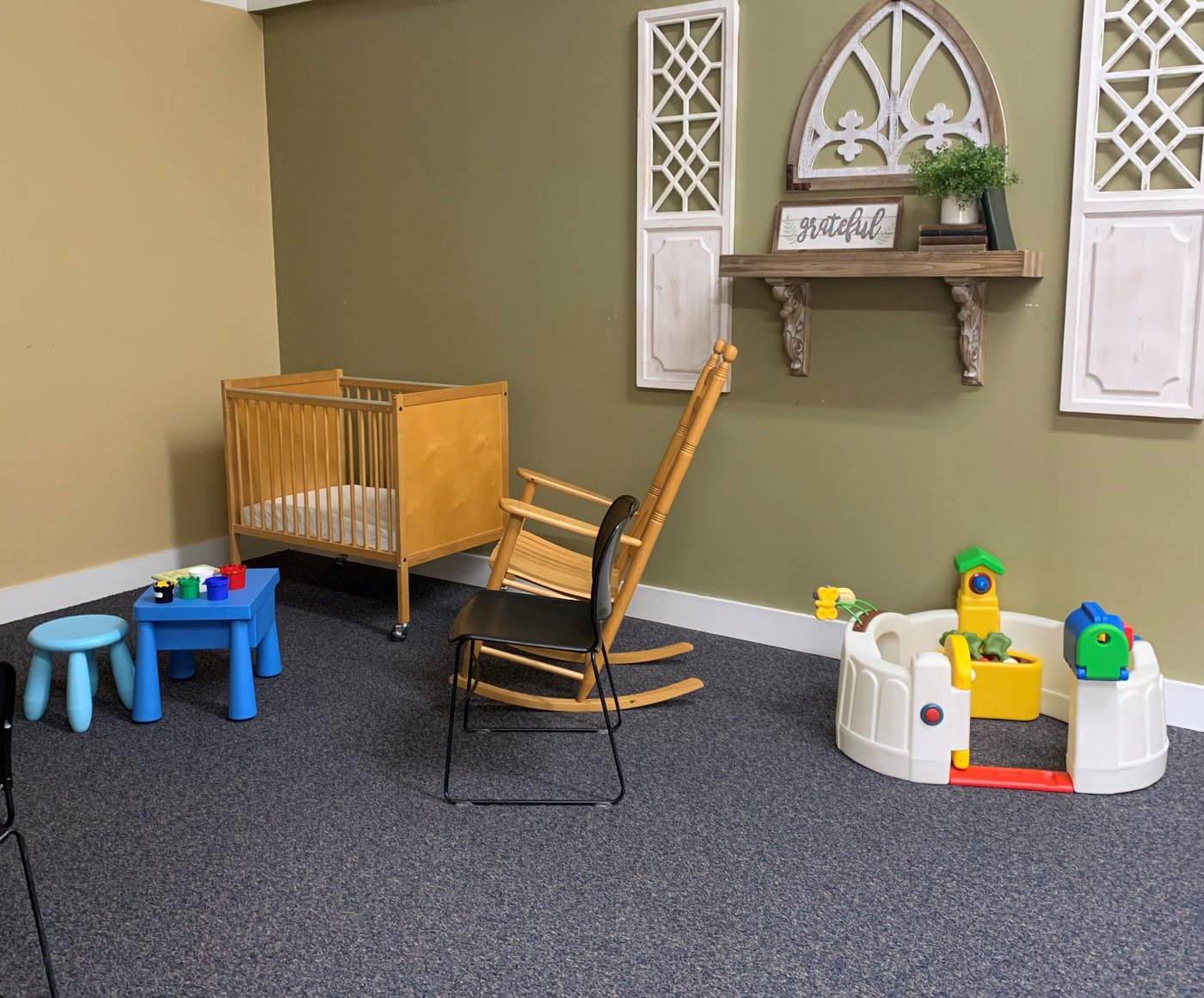 ----------------------------------
Dixie Jackson Arkansas Missions
Dixie Jackson Arkansas Missions Offering
Prayerfully consider how God wants to use your time, talent, and treasures. 100% of your financial gift goes directly to support DJ ministries.
Giving options: PPBC website: www.ppbc.com/Give
Realm app on your phone/Giving
Text "ppbc" to 73256
For your convenience, there's a web link below. Remember to select Dixie Jackson for your fund type.
----------------------------------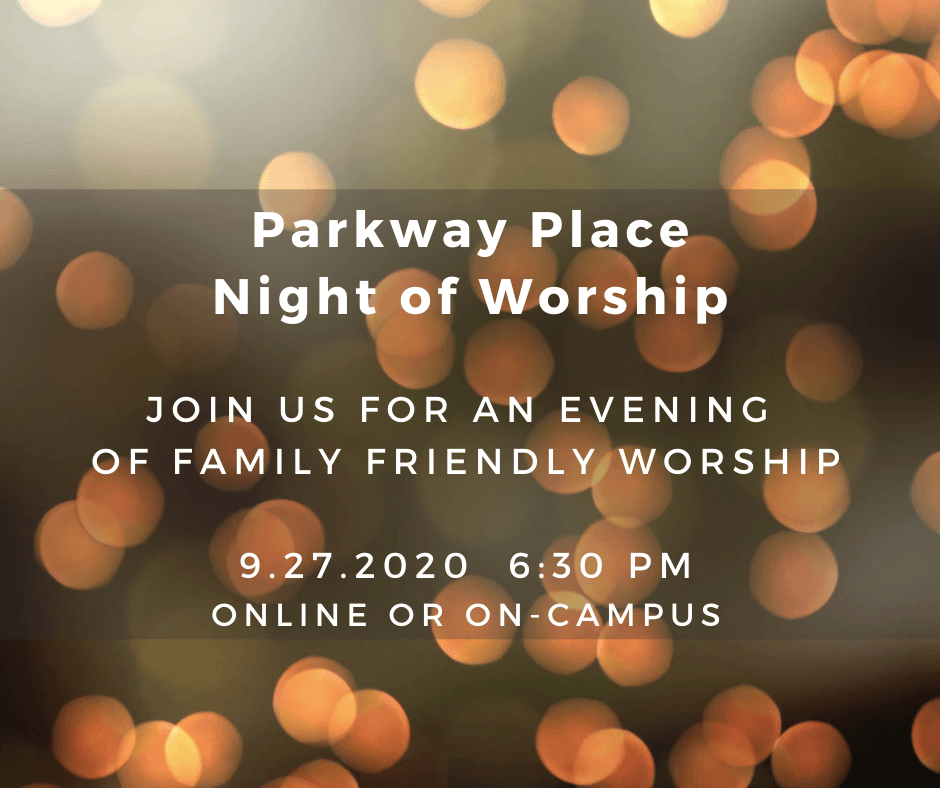 ----------------------------------
Where There's a Will...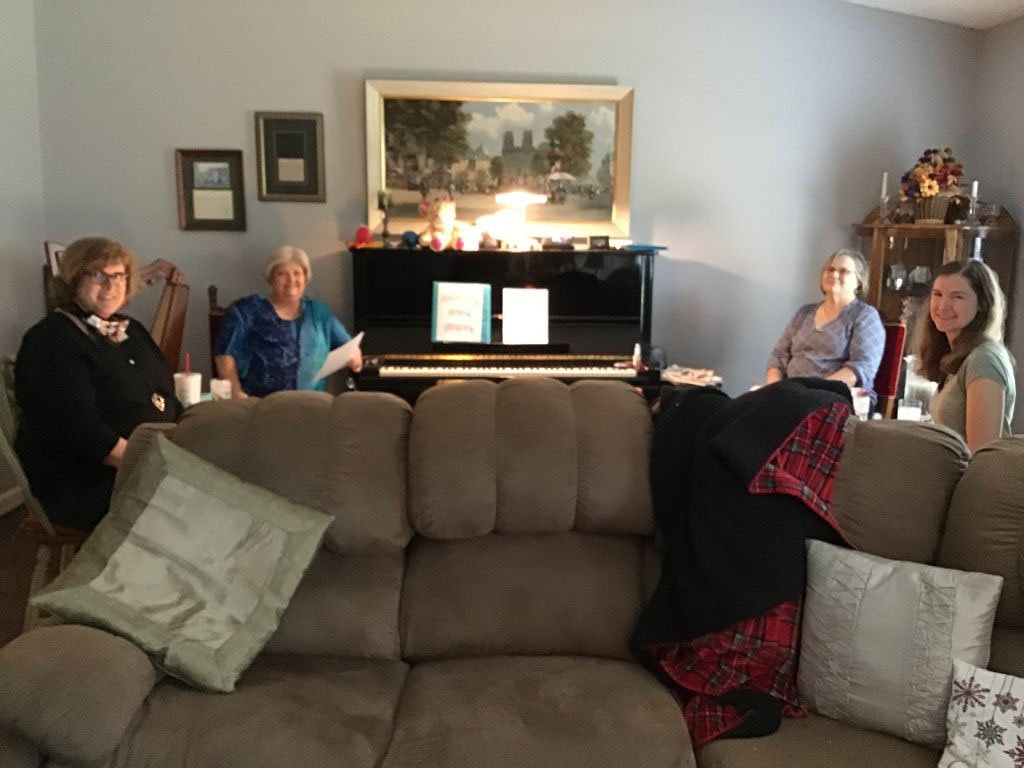 We are looking for ladies who love to sing! The Amazing Grace Singers is a group of ladies who get together to sing 4-part harmony Christian music with a barbershop flair, and we perform for retirement facilities and special events. Lately we have been having "mini rehearsals"- limited to 4 or 5 people at a time to learn a new song . No audition to join the group is required. If you are interested, call Sharon Bueg at 501-747-1432, or email her at mcmxxxvi@att.net. Also, check out our Facebook page below.
----------------------------------
Regular COVID Schedule
Sunday morning classes - our classes are still meeting on Zoom. To get the date & time that your class meets, there's a list below. Also, you can participate on your phone. If you or someone you know needs information or help to do that, PLEASE call the church office.
10:30 Sunday morning worship services - There are 4 options: 1) on campus 2) online or 3) on your phone or 4) watch it later on the website, ppbc.com, or YouTube. (If you are interested in listening to the service on your phone, we can dial you in. Contact Beverly Parker, 680-6970.
Students (7-12 grade) - Their Wednesday night small groups are rockin' it this semester. Each group has a different schedule. For information, call Joel, 352-7883.
Ladies - the Wednesday night ladies group is meeting at 6 pm in homes. Contact Donna Garrett, 766-1491 or Alicia Sorrows, 707-4395
Need encouragement and a recharge? Don't forget Midweek Livestream on our website or YouTube on Thursday nights at 6:30.
Children/Families - they have an exciting, interactive, new connection for the whole fam: "Family Night Live" Sundays at 6 pm on YouTube or Facebook -- search for Parkway Place Children's Ministry and be sure to subscribe while you're there!
Men - text/call Greg 501-580-3807
----------------------------------
Budget Giving for September 6,2020
Weekly Needs: $ 20,398
Weekly Giving: $ 26,564
YTD Needs: $20,398
YTD Giving: $26,564
YTD Expenses: $15,942
Ways to Give:
on our website: ppbc.com/give
on your phone using Realm app/give
text "ppbc" to 73256
by mail: Parkway Place Baptist Church, 300 Parkway Place Dr, 72211
mail slot drop-off: outside the entrance to offices
Also....
Prayer Requests: email to -- prayer@ppbc.com
Want to help or need help: email to -- info@ppbc.com